Development Manager's Update – September 2022
Welcome to the September 2022 update!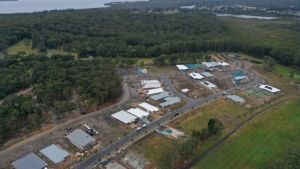 SIGV Release 5
Our consultants continue to negotiate the subdivision works certificate (SWC) approval process with revised environmental reports and additional information provided to resolve several requests from Council. We are hopeful that the much-anticipated certificate will be released to allow construction to commence shortly.
In the meantime, we are putting together a delivery team to construct this stage. Our preferred civil contractor has submitted a cost to complete the construction works and are revving up to get started. The next step is to enter into a construction contract, so we are ready to go once the SWC is received.
Expected Registration: March 2023
---
Development Approval (DA)
Subdivision Work Certificate (SWC)
Subdivision Certificate (SC)
---