Development Manager's Update – August 2022
Welcome to the August 2022 update!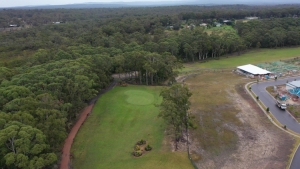 SIGV Release 5
The revised engineering plans submitted as part of the subdivision works certificate application is still under assessment by Shoalhaven City Council. Separately, plans to amend 3 golf holes have been prepared as part of this stage of the Masterplan. The aim of the golf course changes is to achieve improve playability and safety. The course amendments also trigger a requirement to obtain a controlled activity approval to undertake works near an existing water course. A vegetation and biodiversity management plan is being prepared to inform the works around the watercourse.
Expected Registration: March 2023
---
Development Approval (DA)
Subdivision Work Certificate (SWC)
Subdivision Certificate (SC)
---